V/A - Punks on House Arrest, Vol. 3 - Get Back Inside!! [mixtape]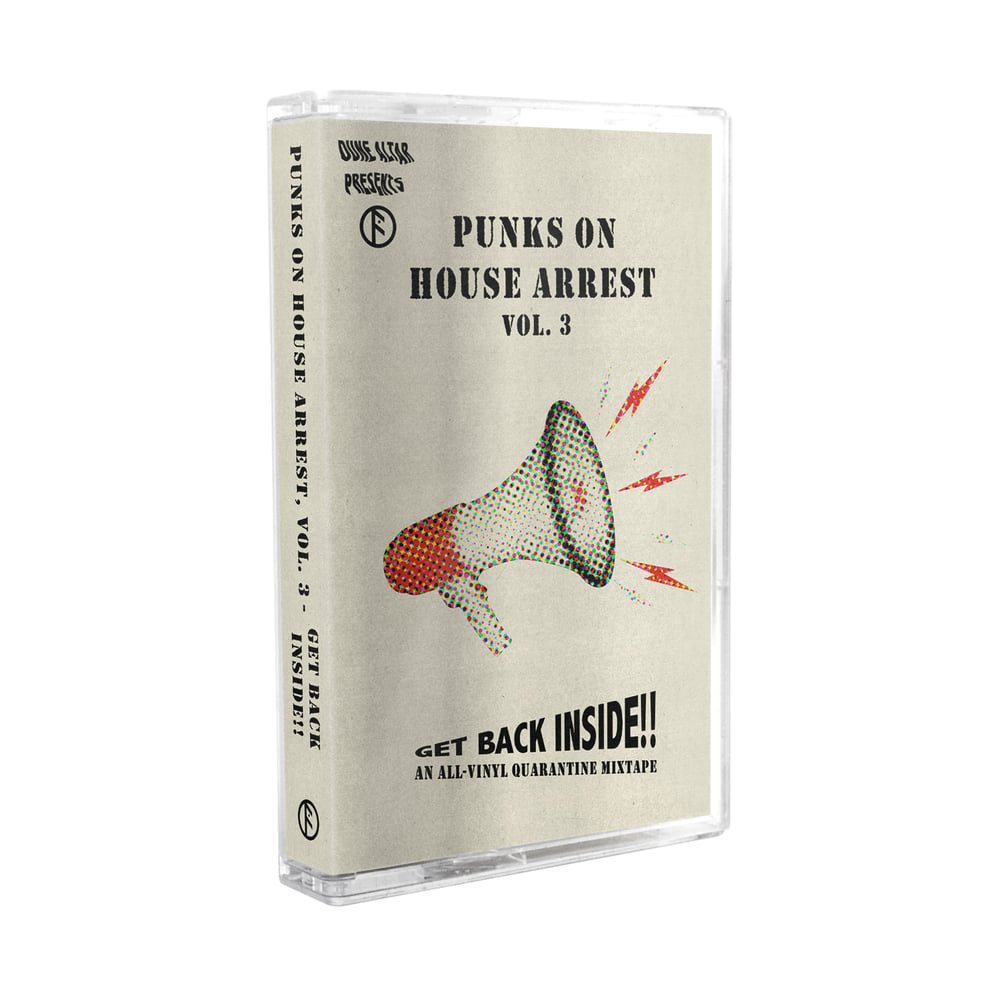 Punks on House Arrest, Vol. 3 - Get Back Inside!! mixtape
(each cassette is hand-painted and unique)
The third volume of our 6-part COVID quarantine themed punk mixtape series, released weekly in the April & May of 2020. Compiled entirely from original vinyl releases.
Featuring Leatherface, Icons of Filth, X, Dayglo Abortions, Agent Orange and so much more great stuff. Trigger warning: contains samples that WILL take you back to the spring of 2020!
All orders ship out once-a-week. Your patience is appreciated. If you have any issues regarding your order, please feel free to contact us via email at [email protected].
IF YOU'RE ORDERING MULTIPLE ITEMS FROM OUTSIDE THE UNITED STATES AND YOUR SHIPPING COSTS GET OUT OF CONTROL, PLEASE EMAIL BEFORE ORDERING