ENTRY - No Relief [7" ep]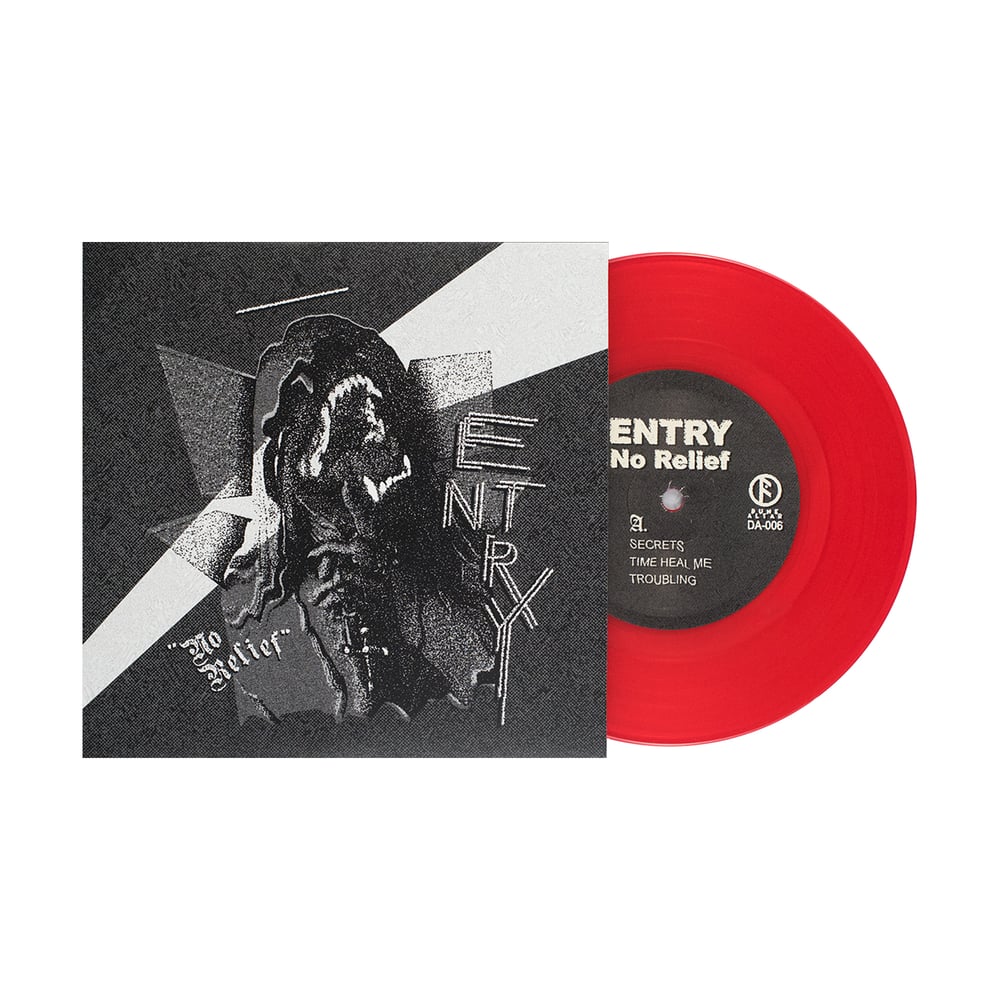 this EP is the first vinyl release from LA shredders, ENTRY
translucent red vinyl
ltd to 500
NO RELIEF 7" ᴇᴘ
a1. Secrets
a2. Time, Heal Me
a3. Troubling
b1. Identity
b2. Humanity
b3. You Thought Wrong
ENTRY began as a passion project between partners Sara Gregory and Clayton Stevens (of Los Angeles post-hardcore giants Touché Amoré) in 2013, to create hardcore punk music in the vein of bands like Minor Threat, Discharge and Career Suicide. In 2013, the band recorded and released their first demo tape. In 2014, another demo was recorded in Los Angeles, entitled Encraty. In 2015, with a new lineup featuring Elliot Babin (Touché Amoré, Warm Thoughts) and Daniel Pouliot (Ancestors, Horse the Band), the band began work on a new EP called No Relief: six songs of tight, pummeling, crusty hardcore.
Entry was (at the time):
Sara Gregory - vocals
Clayton Stevens - guitar
Daniel Pouliot - bass
Elliot Babin - drums
"This one is some well-crafted crusty D-Beat out of Los Angeles... tight thrashing along the lines of Final Conflict, with subtle guitar atmospherics that add a nice touch!" - Maximum RocknRoll
All orders ship out once-a-week. Your patience is appreciated. If you have any issues regarding your order, please feel free to contact us via email at [email protected].
IF YOU'RE ORDERING MULTIPLE ITEMS FROM OUTSIDE THE UNITED STATES AND YOUR SHIPPING COSTS GET OUT OF CONTROL, PLEASE EMAIL BEFORE ORDERING AND WE'LL HELP IF WE CAN