ANCESTORS - Invisible White [cd ep]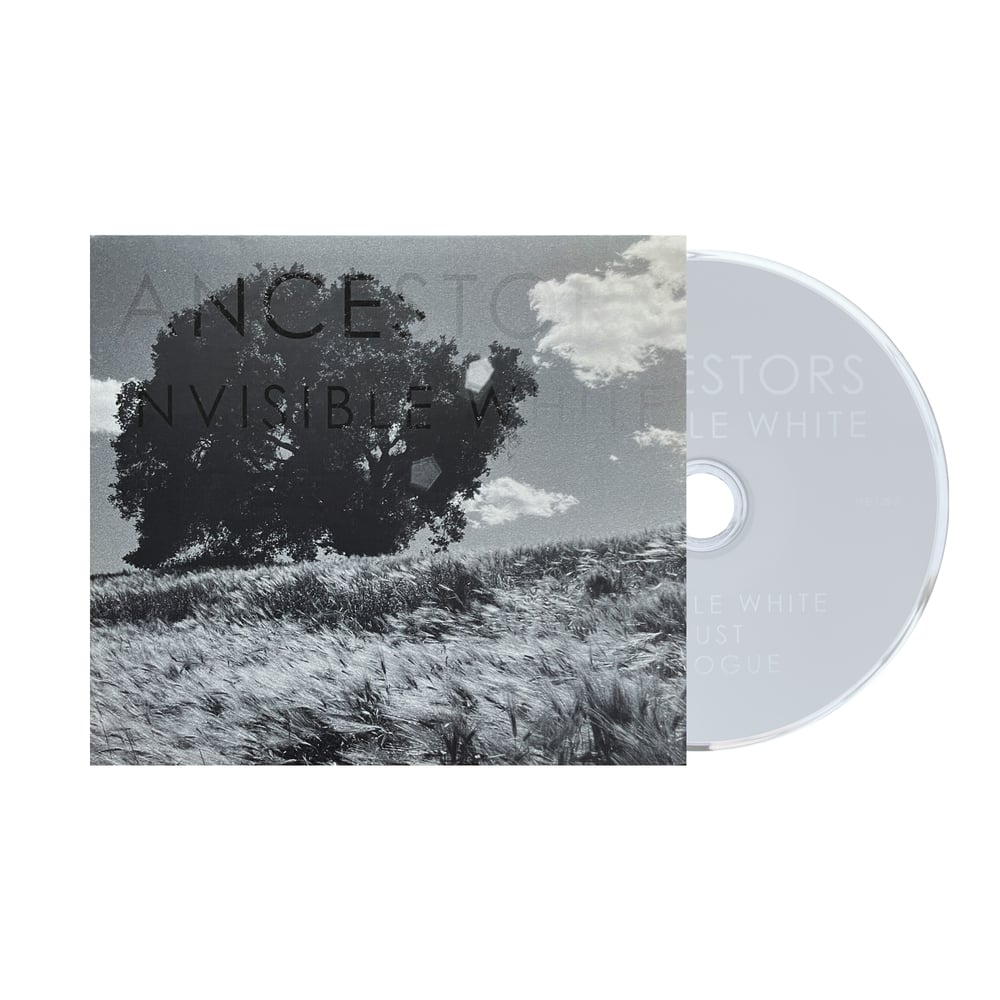 ANCESTORS
Invisible White
digipack CD edition w/ clear tray

a1. Invisible White
a2. Dust
b1. Epilogue
Invisible White was released on June 21, 2011 on Tee Pee Records

Invisible White was recorded at Los Angeles' Bright Street Recorders (Lykee Li, Sia, Grant Lee Phillips) with Kenny Woods, on a 20 channel mixing desk formerly owned by James Brown. The songs on the EP feature a hybrid of orchestral and electronic instruments and assume an almost cinematic, film score feel augmented by guest musicians playing violin and vibraphone. Simultaneously playing to the strengths of psychedelia, prog and even rhythm and blues, the music retains ANCESTORS' exploratory approach and adds a hauntingly emotional impact, pushing the band's sound into interstellar overdrive.
"Ultimately, Ancestors is driven by the credo 'play the kind of music you'd want to hear,' and venturing into previously unexplored territory seems as effortlessly rote as putting a new record on the turntable."
- Alarm Magazine
"Invisible White is a surprise, but like Of Sound Mind, a welcome one. If Ancestors' progression has led them to this point and this is the shift they were waiting to make, their time was not misspent, and if it's a side-step and their next full-length finds them plugged back in and buried under massive riffage, then no doubt the experience of working with this kind of material will bleed into that process as well, and for the better.
- The Obelisk
"There is almost no concession to anything au courant or trendy now going on in rock music; indeed, one would have to reach back to hyperaccomplished, quasiclassical '70s UK prog like Egg or Henry Cow for the like."
-SF Weekly
"It's always refreshing to hear a band take a huge risk with its style, and even more so when the risk pays off. Ancestors may alienate a few old fans with their new direction, but the rewards should be tenfold."
- MXDWN
All orders ship out at least once-a-week. Your patience is appreciated. If you have any issues regarding your order, please feel free to contact us via email at [email protected].